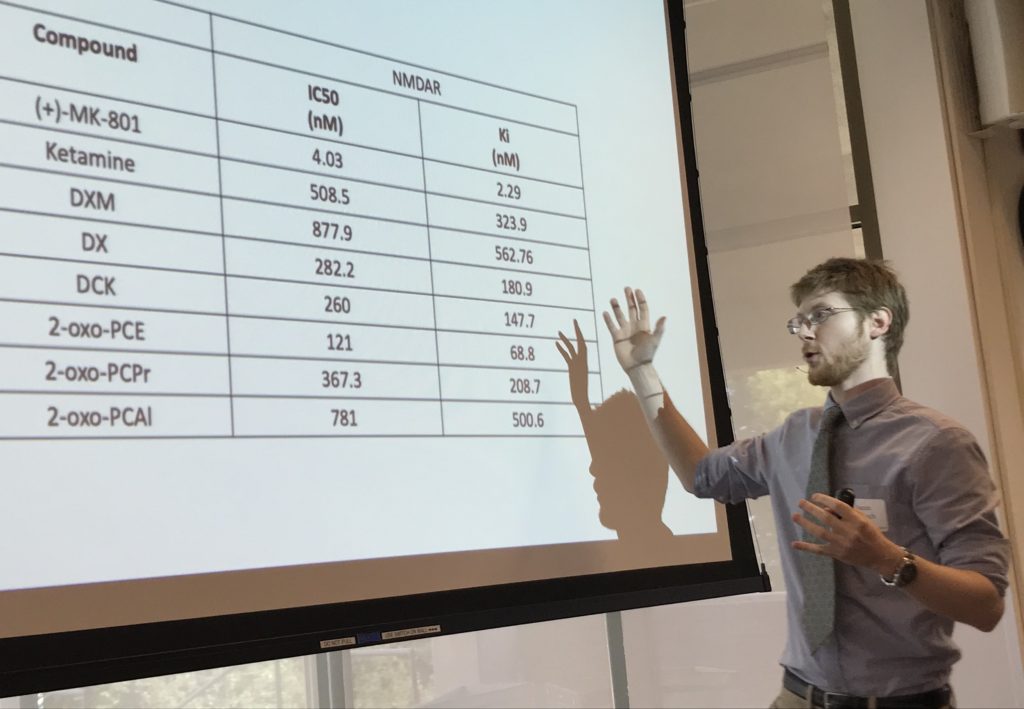 Jason Wallach, Ph.D. – The Neuroscience of Ketamine
(KRIYA Conference 2018)
This page is under construction. We will begin posting the schedule for KRIYA Conference weekend and the list of speakers here in late August. If you would like to get a sense of the topics that will be discussed this year at KRIYA Conference, view Dr. Bennett's Wish List for 2019. If you would like to see the list of speakers from last year, view the schedule for 2018.
SATURDAY (11/09/19)
9:15 AM  Parking lot opens
9:30 AM  Doors open
TBA  Check-in & coffee
TBA  Morning Block
TBA  Lunch
TBA  Early Afternoon Block
TBA  Afternoon snack
TBA  Late Afternoon Block
6:00 PM  End of day
SUNDAY (11/10/19)
9:15 AM  Parking lot opens
9:30 AM  Doors open
TBA  Check-in & coffee
TBA  Morning Block
TBA  Lunch
TBA  Early Afternoon Block
TBA  Afternoon snack
TBA  Late Afternoon Block
6:00 PM  End of day