TODAY'S EVENT IS HAPPENING! Weather is lovely. We will be at the Stone Fireplace.
To find us: look for the restroom building, then continue East on the path. You will see a little bridge on your left. Come over the bridge, then look for the big stone fireplace. Updated on 10/29 @ 2:45 PM
---
Please come for an afternoon of music and socializing with friends. You are welcome to jump in the jam and make music, if you wish, or just relax and enjoy. This event is free.
Saturday, October 29 @ 3:00 PM
Codornices Park – 1201 Euclid Ave, Berkeley 94708 – Google Maps
Please bring everything that you will need (sweatshirt, musical instrument, water bottle, snacks, etc.) The park has flush toilets and water fountains. Parking in this area can be busy on the weekends, so please expect that.
This is a private event, by invitation only. You are welcome to bring your partner and your kids. No need to register or reply.
Warmly, Raquel & Gary & Will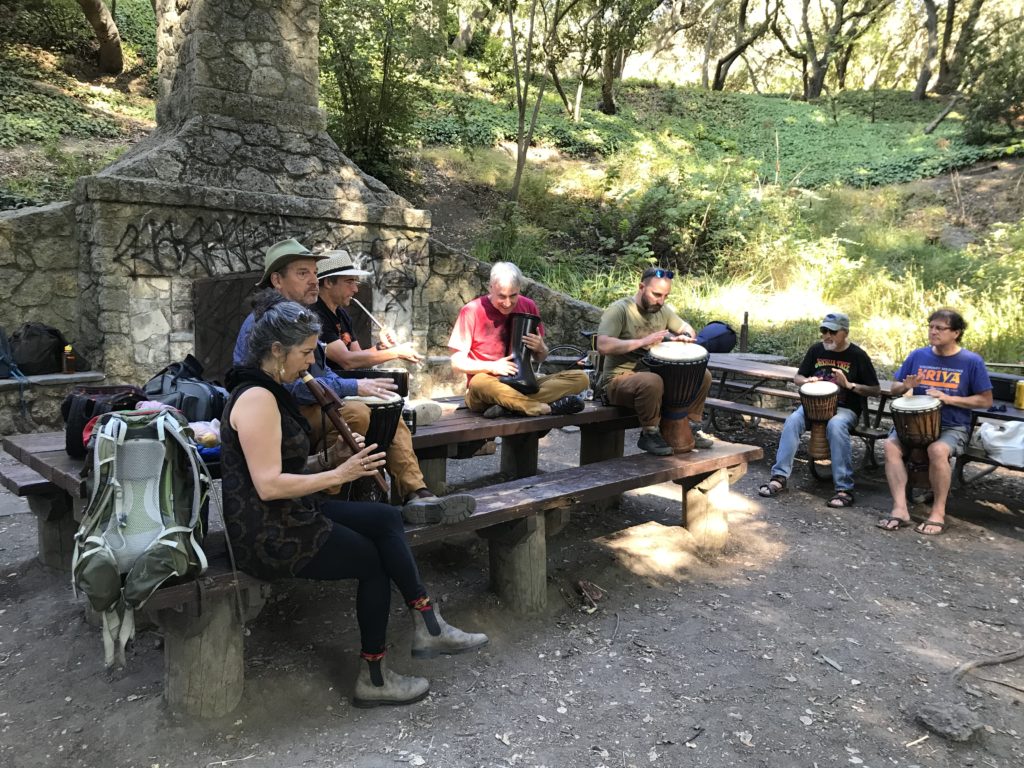 August 2022: Christine B. (Native American flute), David P. (djembe), Dave E. (whistle), David F. (drum), Will B. (djembe), Carmelo (djembe), Gary B. (djembe) – improvising
July 2022: David F. (guitar), Will B. (handpan), Dan A. (djembe) – improvising at the BBQ